Top Knobs Hardware
Top Knobs was founded in 1994 and began its remarkable climb to leadership in the North American decorative hardware industry. Today Top Knobs is the #1 manufacturer of decorative hardware for the professional market.
From kitchens and bathrooms to laundry rooms and home offices, Top Knobs decorative hardware continues to shape home design with a range of options to complete the look of any space. With hardware styles that include contemporary, mid-century modern, and vintage, in a range of finishes, shapes and sizes, Top Knobs offers knobs, pulls and appliance pulls to match nearly every style and decor.
Hardware Resources
Hardware Resources designs, engineers and manufactures an extensive line of products for the kitchen, and bath industries under our two brands : Jeffrey Alexander and Elements cabinets hardware.
Hardware are the jewelry of your cabinetry, is what brings a spark of color and interest to your space. With Hardware Resources and their variety in styles and finishes polish, brush as well as traditional, Rustic and modern. You will find the exact look that you are looking for at a great quality and price.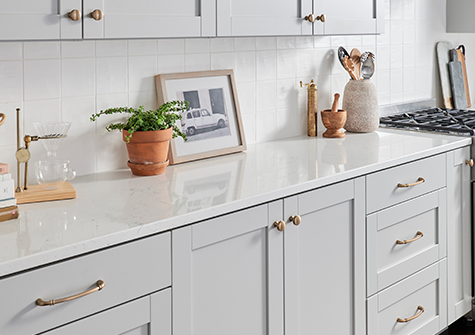 Unsure what decorative hardware will look good with your home? Book an appointment with our designers and we can help find the perfect combination.