Decora
Decora Exquisite Detail. Superior Service. These attributes are what separates a Decorá Cabinetry kitchen from the rest. Decorá was founded in 1976 for customers who are truly passionate about their home. These are the customers who look beyond the ordinary…seeking the highest possible quality and a whole world of choices to make design dreams come true.
Meticulously handcrafted. Solid hardwood. Custom milled cabinets for built-in extravagance. Exquisite finishes to set your home apart. Whether you desire a new gleaming kitchen, impressive entry, or update your entertaining area, Decora has discriminating details at an approachable budget.
With Decora, you will find cabinetry that profoundly expresses your way of life.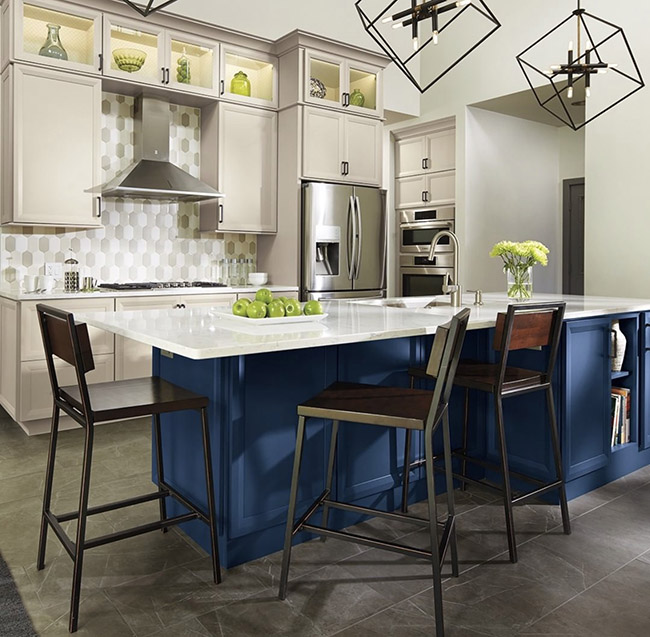 KitchenCraft
Do you dream in bold color? Do you have stirring thoughts of gorgeous surroundings with lavish woodtones, a charming rustic welcome, or gleaming surfaces? Then transform your home; indulge your desires and ambitions with the confidence of KitchenCraft cabinetry.
Seeking modern efficiency with robust design? Awaken your senses with KitchenCraft's approach to architectural grade cabinetry with distinguishing details. Frameless construction expertly utilizes space. New door styles with accompanying hardware collections feed your imagination. Beautiful finishes and combinations of decorative accents complete the look to perfection. For every look and every lifestyle, KitchenCraft can fit the need affordably.
KitchenCraft was founded more than 40 years ago in Winnipeg, Manitoba, and is now sold in hundreds of stores in Canada and the United States. KitchenCraft manufactures cabinetry for the kitchen, bathroom, home office, laundry, and other areas throughout the home. In 2002, KitchenCraft became part of the MasterBrand Cabinets, Inc. family of cabinet manufacturers, offering multiple lines from stock to custom cabinetry. KitchenCraft combines both its rich history and its fashion-forward approach to create lifestyle expressions for every budget.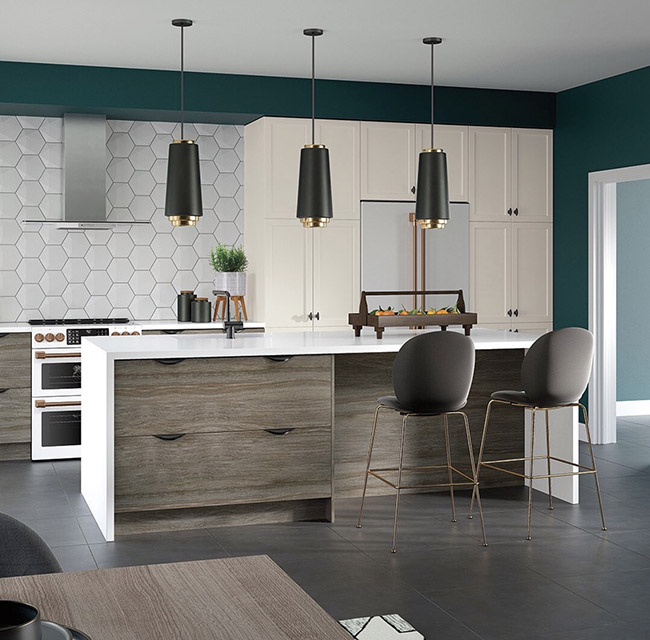 Kemper
Kemper Brothers began making wardrobes in Richmond, IN in 1926, and in 1928, they added free standing kitchen cabinets to their product offering. By 1956, they were constructing built-in cabinets, and since that time, they have been a recognized name in quality kitchen cabinetry.
There is more to a well-thought-out kitchen than the right finish/color choice. Make sure your space functions as it should with solid, built-in storage options that work in harmony with how you live.
From designer-inspired color and on-trend stains to our specialty finishes and glazes, build a look that tells your story authentically with Kemper's substantial color offering.
One Brand, Three Series…
Emerge Series -Premium Semi-Custom Cabinetry
Choice Series- Semi Custom Cabinetry
ECHO Series- Value Semi-Custom Cabinetry
Well Built product and the style you want at a range of prices to fit your budget.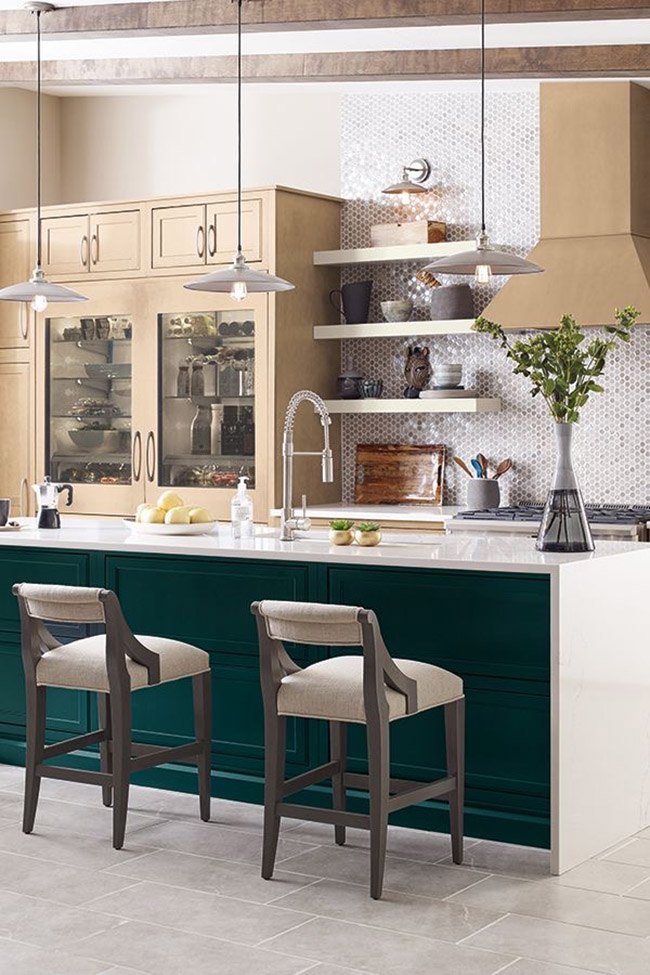 Mantra
Speed, Service and Quality are the attributes of Mantra Cabinet Line.
Mantra Cabinets. Straightforward product with a single-minded focus on relevant styles and colors. Mantra is an excellent fit for low budget project, constructors, house flippers and homeowner weather is looking to renovate or to renovate to sell.
Mantra Cabinet offers:
-3/8″ top, back, bottom and I-beams
-Soft-closing, 6-way adjustable hinges
-3/4″ Hardwood frame, doors, and drawer fronts
-Natural interior
-5/8″ Solid wood dovetail drawer box
-Soft-closing, under-mount, full-extension drawer guides
-Matching exterior
-3/4″ Plywood adjustable shelves
We believe in today's fast-paced, budget conscious environment. Mantra cabinet line is backed by Masterbrand Cabinets Inc.